Here I am, still playing catch up with this year's sewing projects.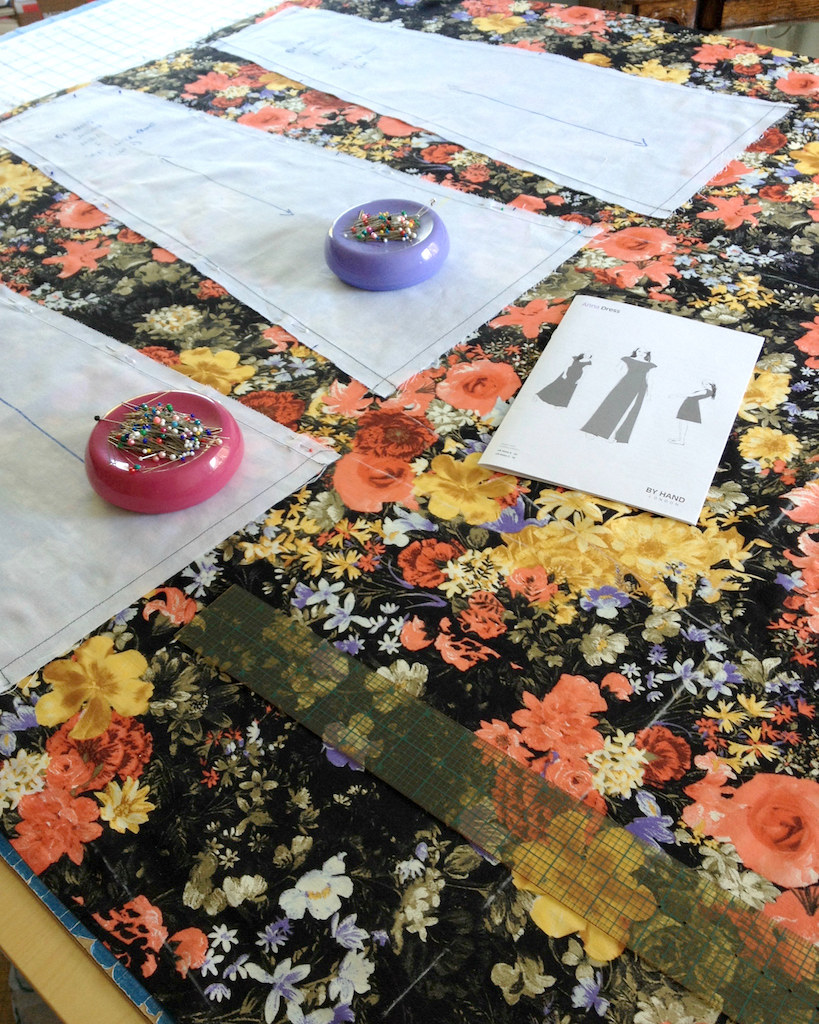 Every once in a while, I find a rayon challis at JoAnns that suits my fancy - t
his was one of them.
Of course, it sat in a bag for a very long time before I decided exactly what to do with it.
And what I came up with was that I desperately needed another rayon Anna Dress since I love my blue floral version so very much.
This time around, I used a selvedge to stay the back neck edges that I cut on the bias.
I only interfaced the last one, and it has stretched a bit over time.
I hand picked an invisible zipper at center back, and lined the bodice instead of facing the neck and armhole edges.
Everything went together smoothly, although I did not get a perfect match at every seam where the bodice meets the skirt. The floral print is quite busy and I don't know that anyone else would notice, but I just knew that it would drive me batty, so I put my seam ripper to work.
The skirt seams are french seamed, except for the center back with the zipper - you didn't think I was going to avoid using Hug Snug on a project, now did you?!
And for a final detail, I added lingerie guards at the shoulders. The boat neckline sits a bit wide, which I really love, but it limits my bra choices, and this solves that problem.
And that's another Anna for the wardrobe. I think this is my forth one!